CLICK FOR TERMS & CONDITIONS
REMEMBER YOUR HUMAN NATURE™
Navigating the inner landscape of body, mind, and spirit by connecting with emotions in the body and communicating with your unique nervous system.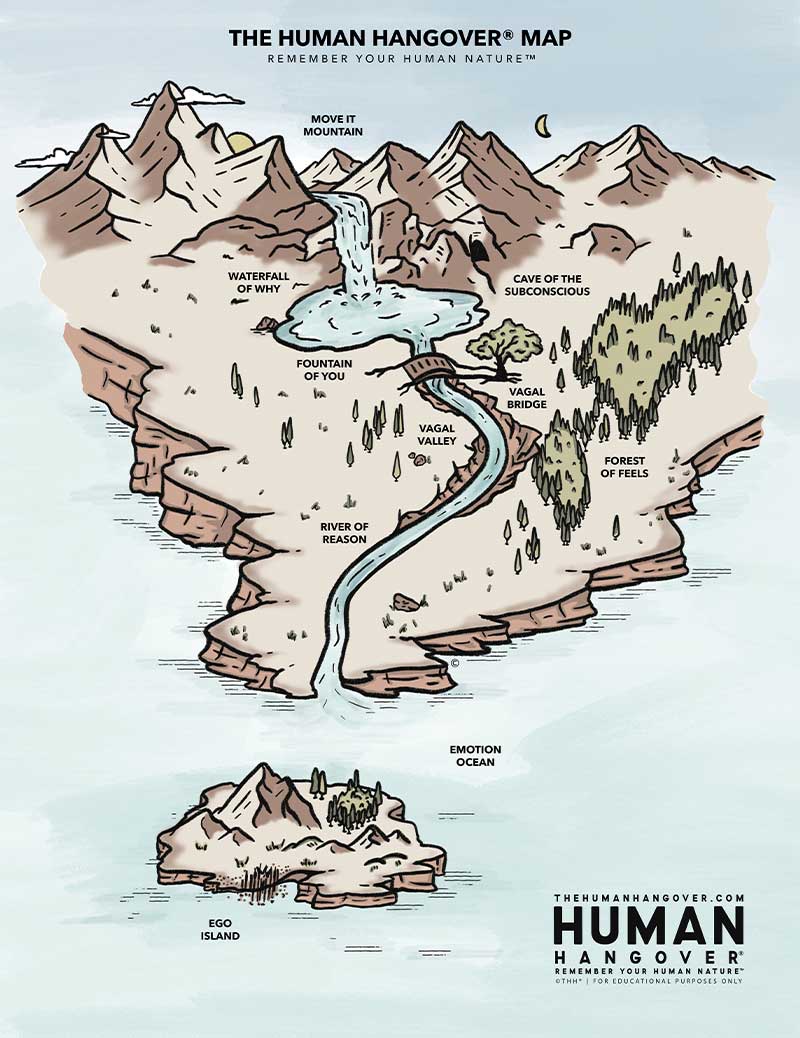 A mind drunk on emotional energy from past and present stress keeps us living in the fog of a dysregulated nervous system and emotions trapped inside our body. This leaves us feeling hungover and tired with little motivation or space to discover life.
The Human Hangover® is an expression of what it is to be human. To attend a party called Earth, drinking up every emotional experience we can find. Discomfort comes when we get drunk on emotions that are too strong for our nervous system to handle. These unprocessed emotions are stored in the memory centers of our body and need to be physically released in order to give the mind space to heal and change.
Click below to download your free Human Hangover® Guide – a snapshot to being human and letting your inner landscape lead the way.
"DRUNK ON SHAME AND FEAR, WE HAVE FORGOTTEN THE PURPOSE OF THE SOUL – TO LOVE."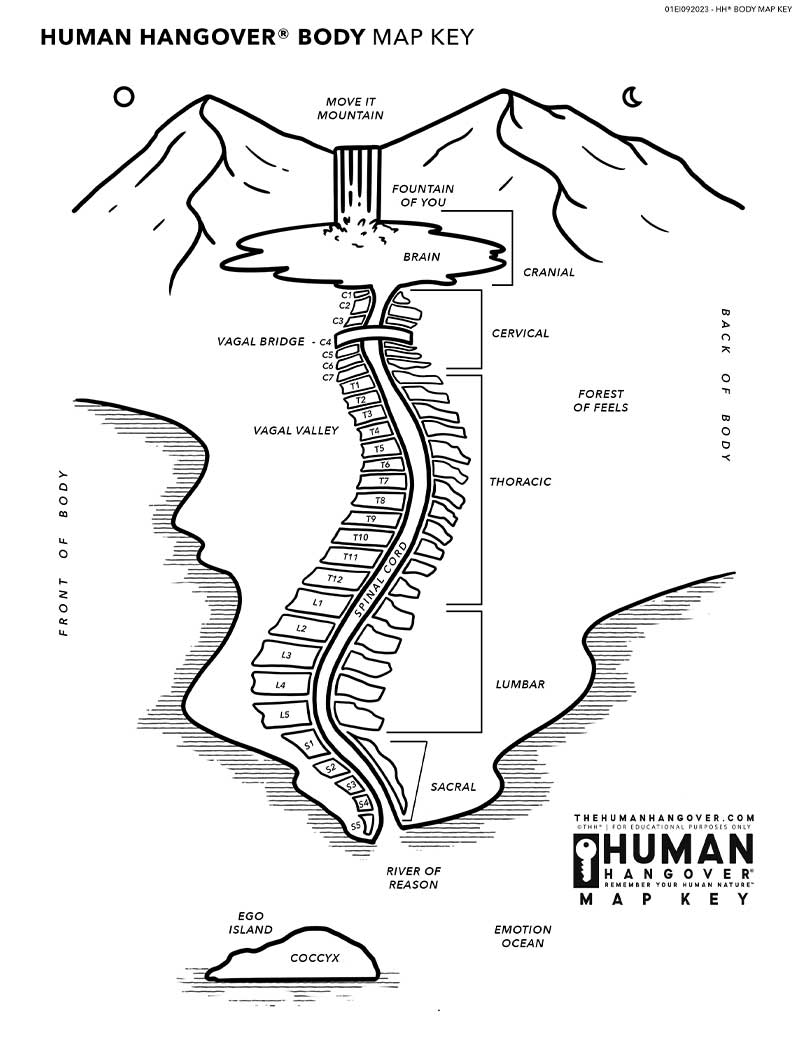 CHOOSE YOUR HEALING ADVENTURE
The Human Hangover® map helps us navigate our inner landscape by bringing body, mind and spirit together. After completing an area, specific information gathered at that location is then added to your Human Hangover® Remedy (a step-by-step, personalized guide) for that specific emotion or area of focus.

The Human Hangover® Map is made with a bottom-up approach focusing on body-first remedies. With this in mind we suggest starting at Ego Island and working your way up, but truly there is no right or wrong way to explore your inner landscape. Follow your intuition and let yourself be your own adventure guide. 
HUMAN HANGOVER® HACKS
Browse Human Hangover® hacks from experts and experiencers from all over the map. Designed to explore life's mental and emotional terrain through a curious spirit and open heart. 
VAGAL REMINDERS™
Bridge the gap between body and mind through Vagal Reminders™ created to help you strengthen and tone the vagus nerve. These exercises speak directly to the control center of the body so we can fully rewire and reprogram our mind and body.
BEING HUMAN
Celebrate your human nautre with merch designed to help weave inner work into everyday life.
GUIDES & WORKSHEETS
Take your journey in smaller increments, explore expert guides, and expand your experiences with mind and body.
TERMS & CONDITIONS
All content on thehumanhangover.com is meant solely for educational, informational, advocacy, and awareness purposes. Please see our Terms and Conditions page for full terms of use.
STAY IN THE

NOW

KNOW
Be the first to know when our guides are released! Thanks for your patience and support. -AmBear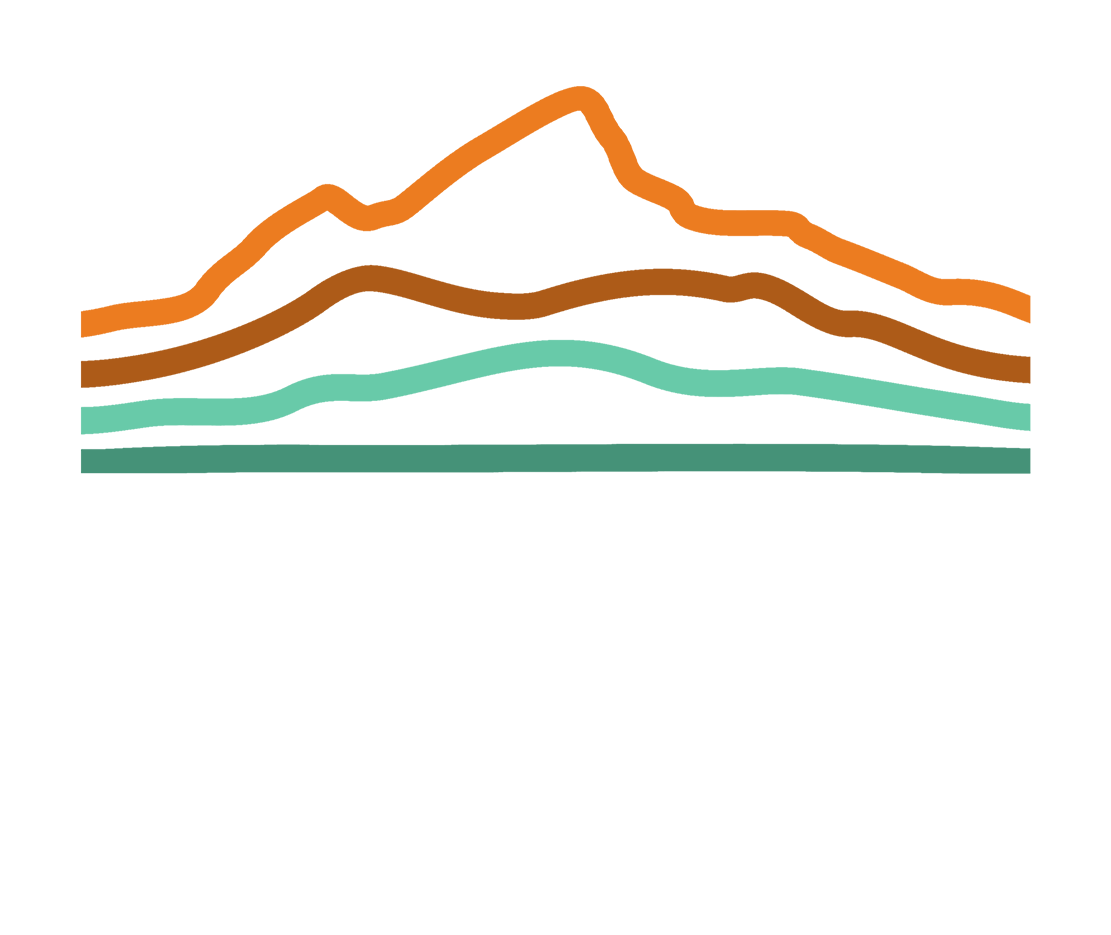 All content on thehumanhangover.com ("the Content") is meant solely for educational, informational, advocacy, and awareness purposes. Please be aware of the risks and benefits of engaging on all platforms, including social media. Following, using, or engaging in the Content is not a replacement for a therapeutic relationship or professional and medical help. The Content is not psychotherapy or a replacement for a therapeutic relationship, and does not substitute or constitute medical diagnosis, treatment, or care. The Content is not meant to diagnose or treat medical or mental health conditions. The Human Hangover does not assume any responsibility or risk for your use of the Content. Please consult your physician or mental health provider for advice or support related to your health and wellbeing. If you are suicidal or need emergent care, please call your local 24-hour hotline or 911 emergency services.
By using thehumanhanover.com you agree to have read, understood, and consent to all Term and Conditions found here.