CLICK FOR TERMS & CONDITIONS
ABOUT THE HUMAN HANGOVER®
Feeding deer at our neighborhood park in the 90's.
I was six years old when I first started using the Human Hangover® map. Navigating childhood trauma was overwhelming, but my neurodivergent mind wouldn't stop looking for solutions to my discomfort. As trauma compounded over the years, I ran to the woods and water for escape. Not feeling safe to speak to anyone, I called out to mother nature.
When nature started talking back to me, I thought I was crazy. A root would trip me on a walk and suddenly remind me of a rooted belief interfering in my life. An eagle would swoop over me, and I could see the higher perspective of a situation I previously couldn't find. The wisdom in the world around me started communicating back, and it was actually helping!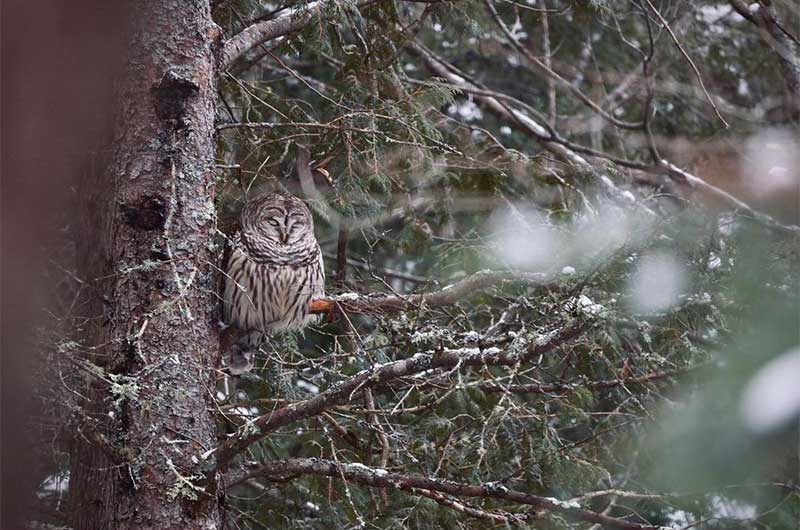 Wise owl taking a nap outside the kitchen window.
After my teenage years I shutdown. I let old and new traumatic experiences build up in my body, and unhealthy beliefs tangle up in my mind. I was the heaviest I ever weighed, the sickest I ever felt, and my mental health was taking a dive bomb. Then 2020 turned the world inside out… including mine. With past and present traumas surfacing, and my autistic mask failing, I needed help. Trying to find a talk therapist ended in a traumatic experience with the medical field that left me terrified to ask for help, so I went inward.

I went back to the map that helped me through heavy emotions as a child; except this time something was different. With my new knowledge and understanding, I was seeing the map with totally new eyes and the silly places on the map now had deeper meaning. I spent the next three years implementing my old healing techniques in a completely new way with nature, and again the natural world answered back.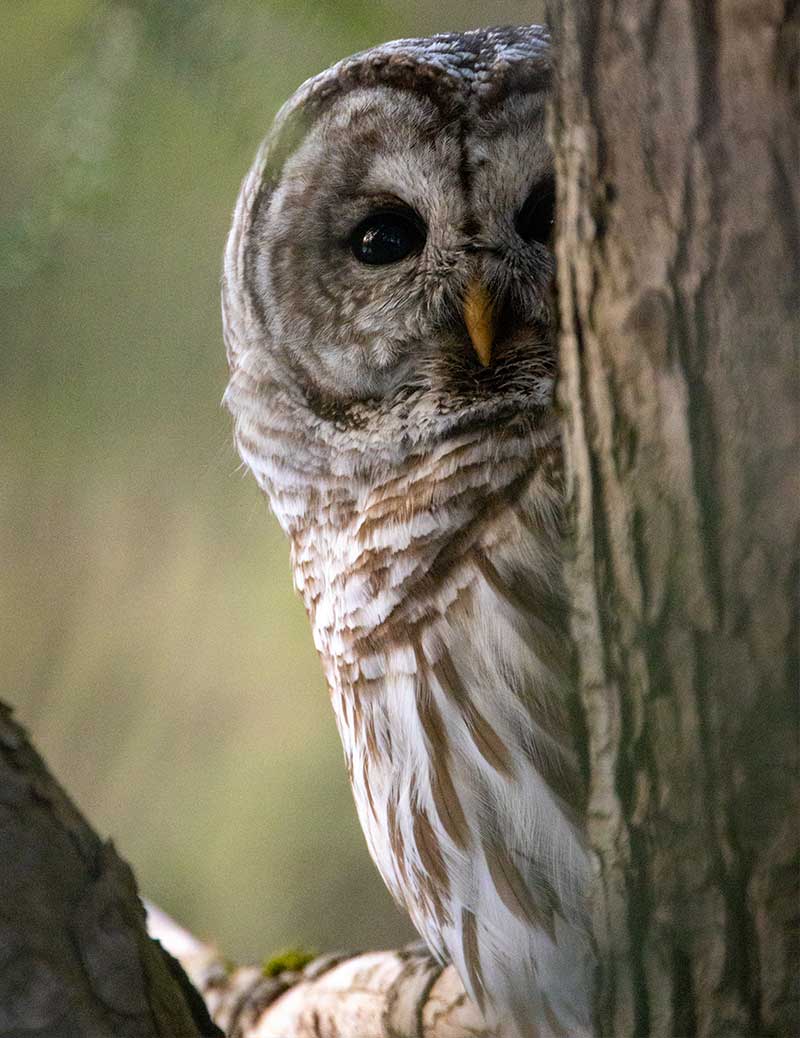 Barred Owl from my office window.
The birds came in flocks, and the Owls taught me to Observe my feelings With Love. They would sit with me for hours explaining the why's behind the Human Hangover® map, and how to use it in new ways. After losing 80lbs and watching my physical and mental health turnaround, I realized this wisdom shared with me over the years might be helpful to others.
I'm not an expert and don't know very much about the world. I grew up in a pretty sheltered home, dissociated my way through school, and dropped out of college as soon as I could. I'm just a human with an experience to share. I hope you have fun on the adventure of finding you and rewriting your story. Thanks for being here.
– AmBear
(Amber Johnston – That Girl Amber)
TERMS & CONDITIONS
All content on thehumanhangover.com is meant solely for educational, informational, advocacy, and awareness purposes. Please see our Terms and Conditions page for full terms of use.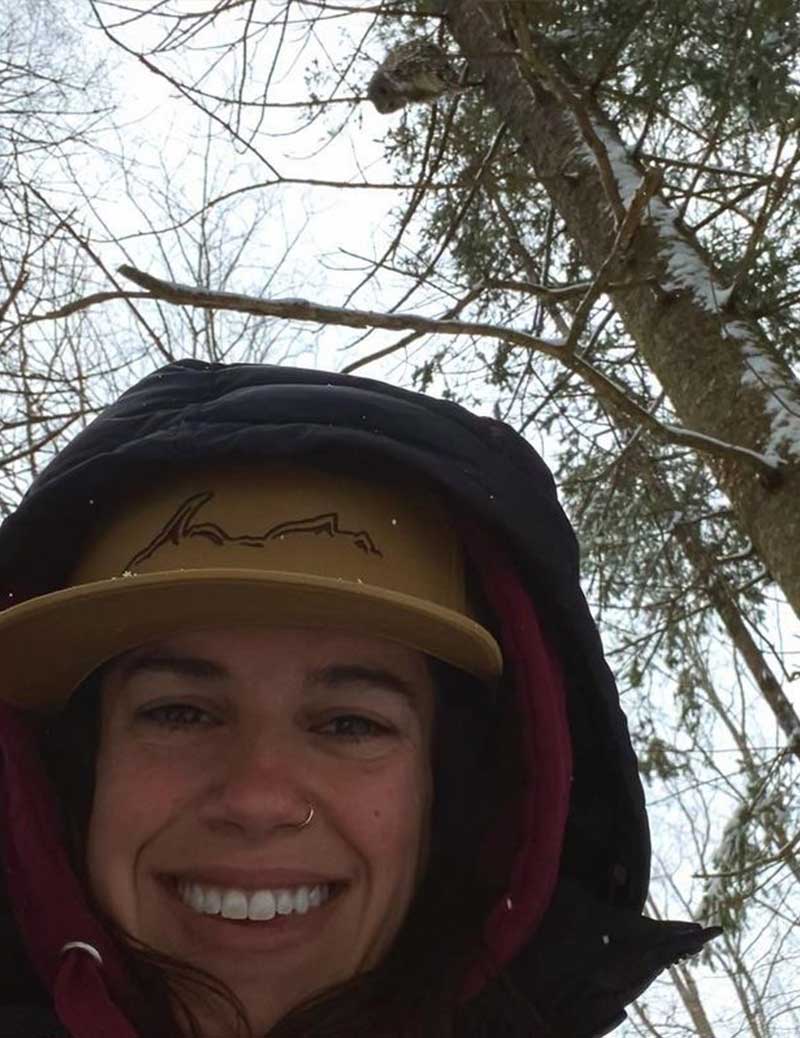 Spending time with the backyard owls.
Growing up in Northern Michigan meant making friends with nature in a place where wildlife felt safe and normal. This deep connection to animals, and pulling from their symbolic wisdom, has been priceless in navigating life and finding my true spirit. 
Get to know the animals crossing your path. I suggest reading up on their characteristics and habits first, see what pops out for you and what parallels may reflect in your life. Then look at the perspectives and symbolism from others. Ted Andrews is a personal favorite resource, with beautiful wisdom from both plant and animal worlds.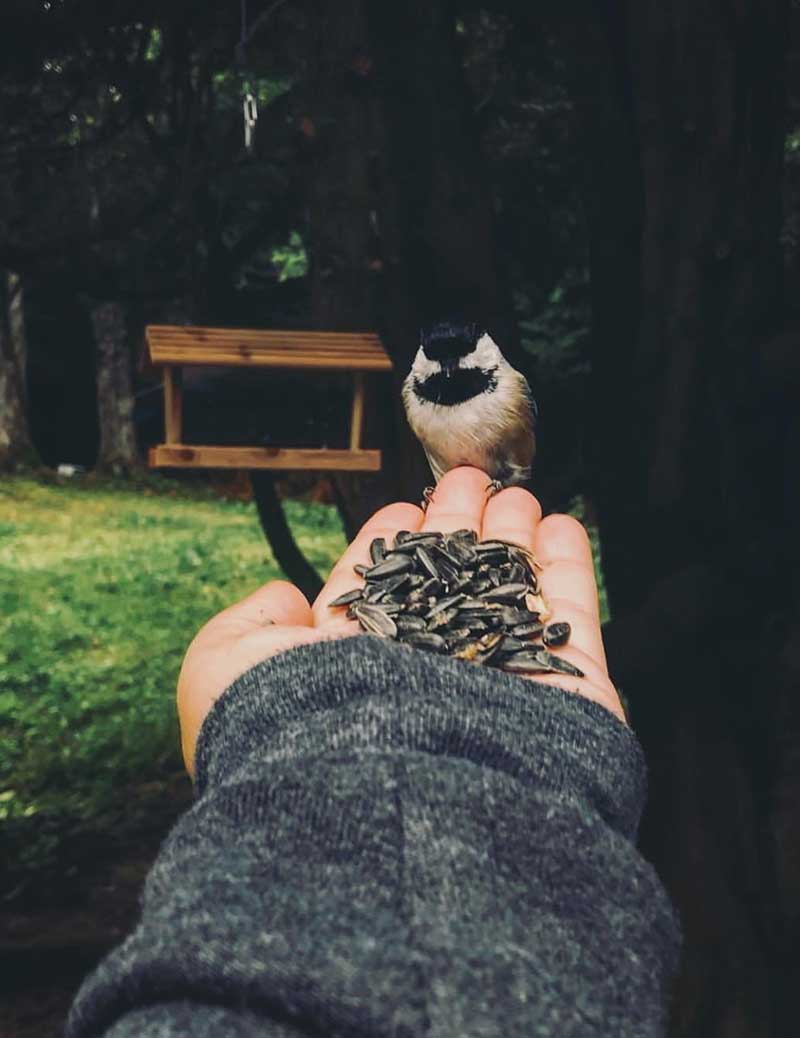 Lunch with the feathered neighbors.
STAY IN THE

NOW

KNOW
Be the first to know about our expanded guides; with videos, guided meditations, functional products and more coming soon. You'll get first dibs, exclusive looks, and a chance to give feedback on guides and products before launch.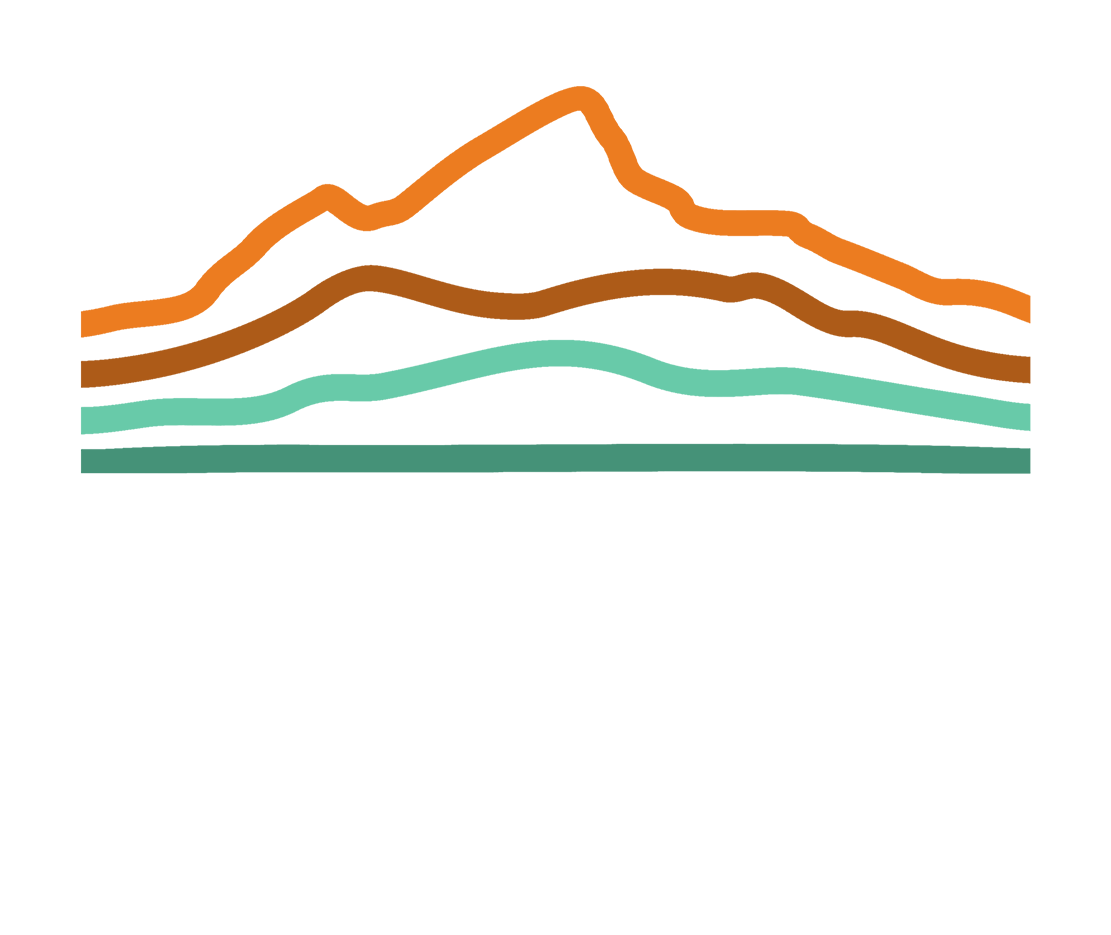 All content on thehumanhangover.com ("the Content") is meant solely for educational, informational, advocacy, and awareness purposes. Please be aware of the risks and benefits of engaging on all platforms, including social media. Following, using, or engaging in the Content is not a replacement for a therapeutic relationship or professional and medical help. The Content is not psychotherapy or a replacement for a therapeutic relationship, and does not substitute or constitute medical diagnosis, treatment, or care. The Content is not meant to diagnose or treat medical or mental health conditions. The Human Hangover does not assume any responsibility or risk for your use of the Content. Please consult your physician or mental health provider for advice or support related to your health and wellbeing. If you are suicidal or need emergent care, please call your local 24-hour hotline or 911 emergency services.
By using thehumanhanover.com you agree to have read, understood, and consent to all Term and Conditions found here.